Blog
Read more about our adventures!
10 Photos That Remind Us Why Volunteers Are The Best People In The World
February 24, 2017
by GoAbroad Writing Team
When they're forging connections and building valuable relationships around the world, what's not to love about a group of people who choose to spend their time helping others? There's no way to begin to quantify how volunteers make a difference in our world, but there they are, still putting in the work! These amazing people, spreading joy and compassion, deserve to be recognized for their amazing volunteer experience.
Here are ten photos of volunteering highlights from 2016 GoAbroad participants, coupled with ten reasons why people should volunteer abroad and all the reasons why we love volunteers so. Darn. Much...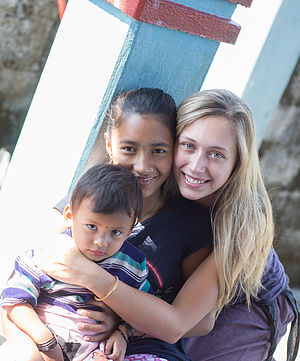 Want to Live Longer? Volunteer
January 23, 2017
By Mary
Now that we're a couple weeks into 2017, it's time to ask how your New Year's resolutions are holding up—particularly if your goal is to be healthier than you were in 2016. If that's the case, we've got just one piece of advice for you: Volunteer! According to Doing Good Is Good for You, a study conducted by UnitedHealthcare:
76% of people who had volunteered in the previous 12 months said that volunteering made them feel healthier.
78% of people who had volunteered in the previous 12 months said that volunteering lowered their stress levels.
80% of the people who had volunteered in the previous 12...
SeaWorld to End Controversial Orca Shows and Breeding
March 22, 2016
By Brian Clark Howard
As Tilikum lies dying in a tank in Orlando, SeaWorld made a major announcement Thursday: After several years of pressure from activists and the public, the company will end its orca breeding and theatrical shows programs.
The company had already announced plans to end its controversial whale shows in San Diego in November 2015, in response to scrutiny from the state of California, and now SeaWorld is going a step further by phasing out its theatrical orca shows at all locations, including in Florida and Texas.
SeaWorld will replace its shows—which have been seen by 400 million people—with "new, inspiring, natural...